Special Needs Versus Exceptional Needs
Why We Choose to Say Exceptional Needs
Before I had Eli, I would not have thought twice about the wording of special needs versus exceptional needs. Of course, I had not thought much about the disability world. I consider myself an open-minded person, and I want to be considerate of all, but to me it all seemed to be semantic.
But once I had Eli and started researching what it meant to be a person with a disability, I realized that he was just that – a PERSON who happens to have a disability. And I knew that I wanted him to have a life where he could live as independently as possible, with as much autonomy as possible, no matter what the extent of his disability was.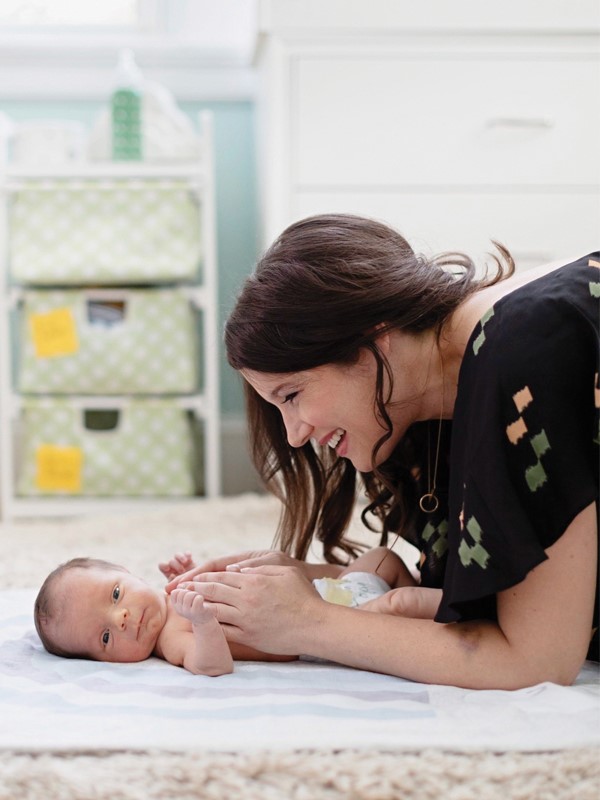 Sometimes, once it is known that a child has a disability or a disorder, the extent of the disability is known immediately. But more often, there are more unknowns than certainties. More often, only the child can tell the world how their disability will interfere with their ability to function in a normal society. And the more that I looked into special needs planning and disability planning, the more that I realized that the disability does not define the child – the child defines the disability. Meaning, a child or person should be treated as a human, who needs some additional help to live a fulfilling and autonomous life.
The words "special needs" come with a stigma. This child is special, he/she is different. It generally is applied to people who are different cognitively. But the reality is that any child who is outside the norm has needs that are outside the norm. A profoundly bright child has exceptional needs. They need to be accommodated differently in school, they may need to skip grades. Their parents may need to save money for a more expensive education to keep the child challenged. The child may have emotional issues as they realize (and their peers realize) that they do not fit in. Exceptional needs can apply to any child who has needs outside of the norm. And using the term exceptional needs does not come with the same stigma that special needs does.
I realize that the term exceptional needs could develop over time to have the same stigma as special needs has now. But I would like to remove as much stigma as possible for my son – and for all other children and adults with exceptional needs.
I would also like my son, and all people with disabilities, to be called "people with disabilities" and not "disabled people." While this may seem a small person, it provides much more dignity to acknowledge first that my son is a person – and second that he has a disability. He is not defined by the disability. That is not the only important thing about him. He is first and foremost, a person. We may find out that his disability is so minor, that it need not even be mentioned. Or he may have struggles that we do not know about yet. Whichever way it goes, he will be supported and loved first and foremost as my son, secondly as a beloved member of our family, third as a human being, and the very last thing will be the disability. We will work with him to make sure that the disability is addressed, so that it is not the biggest thing affecting his everyday life. He will be able to find fulfillment and to create his own destiny. He will have choices.
I will create that path for my son to be able to determine his own destiny. I want him to be autonomous and involved in decision-making at every step of the way. This is why I am putting together a microboard for him. He will be on the microboard and be able to choose who is on the board. Written into the bylaws of the microboard will be that he has the ability to increase his autonomy and independence as he is able, and hire helpers who can give him that craved for independence as he needs it. The microboard is a Virginia not-for-profit corporation made up of 5-12 people that care about Eli and are involved in his life. Eli's will be made up of friends, family, and therapists. As he reaches adulthood, he may choose to have his microboard assume guardianship, instead of me and my husband. They can help him buy a house, or go on vacation. They can help him maintain his government benefits. And if anything were to happen to me, they will have an understanding of what his day to day needs are to make sure that those continue to be met after I am gone.
The next step is to put together an ABLE account. The Able account is a version of the Virginia 529 that is available for special needs children diagnosed with a disability. The money put in accumulates tax free and is taken out tax-free. It can be used for expenses for the person with a disability, education/college, therapies, and much more.
The other step is to put together a special needs trust that will take care of the financial side. This is an irrevocable trust that is put together solely for the purpose of taking care of his financial needs. The trust works as a barrier to make sure he is still eligible for government benefits. Inheritances, settlements, life insurance proceeds, and parents savings can go into the special needs trust.
All of these are designed for the child with a disability to be able to live a life where they know they are just that – a PERSON who happens to have a disability. A person who deserves the same autonomy and independence that any other person is given. A person who is involved in the decision-making that impacts his present and his future.
And that is why I have decided to use the term "exceptional needs" financial planning, instead of special needs financial planning. I want all people with disabilities to know that they are exceptional. That they deserve to be spoken to without stigma. And they deserve to know that they are people, and are people not defined by disability.
In my next blog posts, I will go into more detail on ABLE accounts, Microboards, Special Needs Trusts, and Guardianship.
James River Asset Management, LLC, is a Registered Investment Adviser. Securities offered through Valmark Securities, Member FINRA and SIPC.130 Springside Drive, Suite 300 Akron, OH 44333 1-800-765-5201. James River Asset Management, LLC is a separate entity from Valmark Securities Inc. Any opinions expressed here are solely those of James River Asset Management, LLC.
This material has been prepared for informational purposes only, and is not intended to provide, and should not be relied on for, accounting, legal or tax advice. Consult your financial professional before making any investment decisions.
DISCLOSURES
The material contained in the 'Market Commentary' is for informational purposes only and is not intended to provide specific advice or recommendations for any individual nor does it take into account the particular investment objectives, financial situation or needs of individual investors. The information provided has been derived from sources believed to be reliable, but is not guaranteed as to accuracy and does not purport to be a complete analysis of the material discussed, nor does it constitute an offer or a solicitation of an offer to buy any securities, products or services mentioned. Past performance is not indicative of future results. Diversification cannot assure profit or guarantee against loss. Performance of an index is not illustrative of any particular investment. It is not possible to invest directly in an index.

Bridging where you are to where you want to be through timeless financial advice / Contact us today to get started!
James River Wealth Advisors
15521 Midlothian Turnpike, Suite 100
Midlothian, VA, 23113
Securities offered through J.W. Cole Financial, Inc (JWC) Member FINRA/SIPC. Advisory Services offered through James River Asset Management LLC. James River Wealth Advisors and James River Asset Management LLC are unaffiliated entities of J.W. Cole Financial.
Certified Financial Planner Board of Standards, Inc. (CFP Board) owns the CFP® certification mark, the CERTIFIED FINANCIAL PLANNER™ certification mark, and the CFP® certification mark (with plaque design) logo in the United States, which it authorizes use of by individuals who successfully complete CFP Board's initial and ongoing certification requirements.
Our site contains hyperlinks to other web sites operated by third parties. These links will take you away from our site. Please note that we do not guarantee the accuracy or completeness of any information presented on these sites.